There is a carved wooden sculpture of 'Mary and child' in Forest Lane Park E15, which I love.
For many years I wanted to make outdoor sculpture like this, but in my own way.
The technicals are sorted, stainless steel; edge conditioned surface, wire ties and wire.
Now I need to refine my sculpting skills.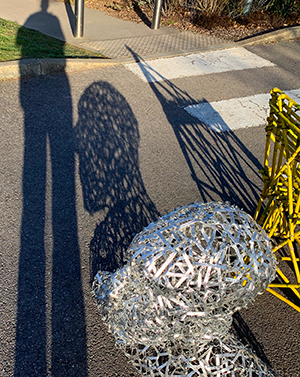 Venue: Stone Mini Market
Address: 743 High Rd Leytonstone, E11 4QS
Dates and times: 9.30am – 9.30pm
Venue accessibility: Yes
Artist's contact:
www.darcyturner.com
Instagram – darcyturner360