Leytonstone gets ready to host the tenth Leytonstone Arts Trail: 1-9 July 2017
The tenth annual Leytonstone Arts Trail will feature the work of over 100 artists in more than 40 locations as all manner of venues are transformed into temporary galleries over nine days in July.
Started by a small group in 2008 and almost entirely self-funded and run by volunteers, the egalitarian entry criteria attract a diverse range of artists from hobbyists to professionals, with ages from primary school to pensioners. Each year evolves its own personality and surprise hits owing to the particular mix of participating artists and hosting organisations.
Cafes, pubs, churches, art studios, a number of homes and even a garden shed within the borders of Leytonstone will host artworks in all media, with an eclectic range of events running alongside throughout.
The Trail will run from Saturday 1 July to Sunday 9 July; visitors are invited to devise their own Trail routes using the maps on the Trail Guide or the website.
Trail events this year include live poetry, performance art, family workshops and a tactile game about life; all are free.  Again, these are listed on the website and in the Guide so people can plan around their own interests.
This year, two large clusters of Trail locations are at the top of the High Road, making an ideal walk from the Quakers Meeting House via the North Star down to Leytonstone's "Art Quarter" around Church Lane with venues including coffee shops, boutiques and restaurants, with further locations spreading out to the borders of the E11 postcodes.
Chris Davies, participating artist said:
What I like about the trail is that it brings a rich variety of visual arts to Leytonstone – this has an uplifting effect on a great number of people and brings communities together.
Naoise McGeer, Head of Art at Leytonstone School said:
The Arts Trail provides our students with the opportunity to have their work viewed alongside successful practising artists in the borough.
Tuesday Roberts, owner of the Northcote said:
The Arts Trail encompasses the diversity of our local community crossing social and economic boundaries.  We feel lucky to have met such wonderful artists in our 3 years as a hosting venue on the Trail.  It's a real gem for Leytonstone."
The Trail reaches out to the local community inviting all to enjoy the creative diversity Leytonstone can offer. It makes art accessible to everyone, both as producers and consumers.
The full programme list is available now on this website and the printed Guide will be available from participating venues later this month.
---
Notes to Editors
About us
The Leytonstone Arts Trail is an annual festival of visual arts in Leytonstone run entirely by volunteers. It provides an opportunity for anyone to show their work regardless of age or training. Participants display their work in a variety of venues and the public is invited to enjoy all the exhibitions and events free of charge / at cost­ recovery, so that the Arts Trail increases the enjoyment of all living, working and visiting the area. The Trail has grown each year from 2008; this year has 36 exhibitions and 11 events, with over 100 artists participating.
Contacts
Contact: Siobhan Davies
Email: mail@leytonstoneartstrail.org
Facebook: www.facebook.com/Leytonstone-Arts-Trail-317732498270762/
Website: www.leytonstoneartstrail.org
Twitter: @Leytonstone_Art
Instagram: www.instagram.com/leytonstonearts/
Images
Permissions should be sought from individual artists to use images from the website.  Artists contacts are supplied on each listing and generally respond within 24 hrs.
High Resolution Arts Trail Logos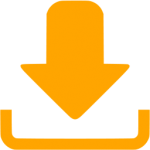 Logos at 300 dpi: