Annarita is a choreographer and dance lecturer by profession (Mazzilli Dance Theatre) but has been surrounded by art all her life as the daughter of a sculptor (Domenico Mazzilli) and having studied art back home in Italy (Institute of Art Pino Pascali -Bari).
Her style reflects Annarita's connection to nature, movement and her fascination with facial expressions and aspects of humanity. It, also, expresses individuality as well as shared universality among different people, cultures and nature.
Her drawings usually encourage the spectator to take on an active role as they need to tilt and turn their heads to search for the many hidden faces and or messages in a fantasy, garden-like world. The multiple point of views give freedom of choice, as each picture can be hung in multiple ways according to personal taste and its display can even be changed over time.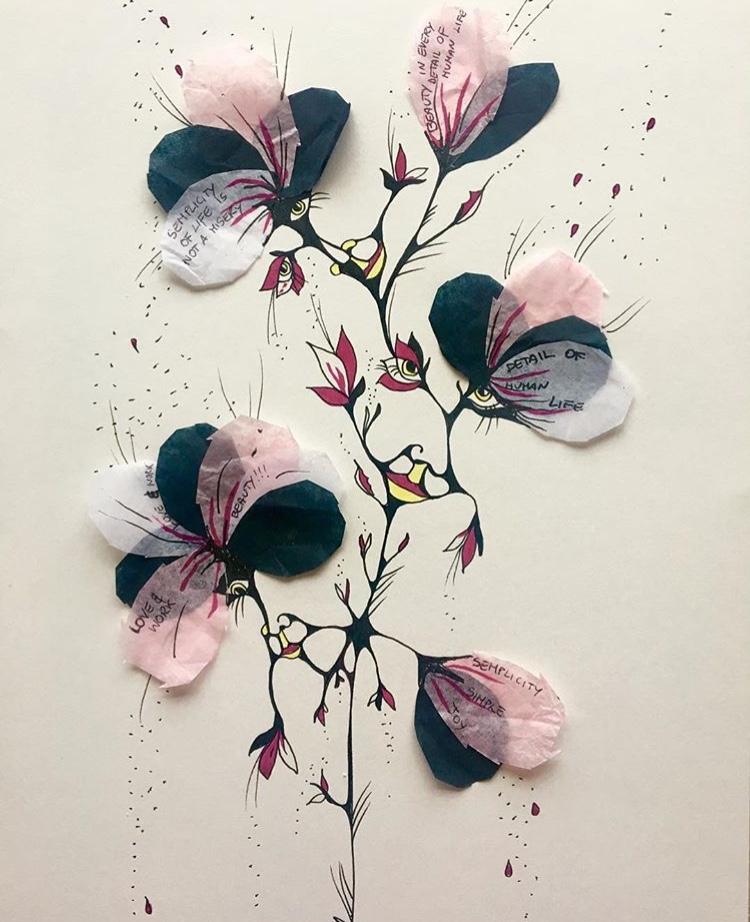 Venue: Ella Pop Shop
Address: 210 Francis Rd, Leyton, E10 6PR
Dates and times:
Monday and Tuesday Closed
Wednesday 1 – 5pm
Thursday, Friday and Saturday 10am – 5pm
Sunday 11am – 5pm
Venue accessibility: Yes
Artist's contact: http://www.mazzilliart.com/