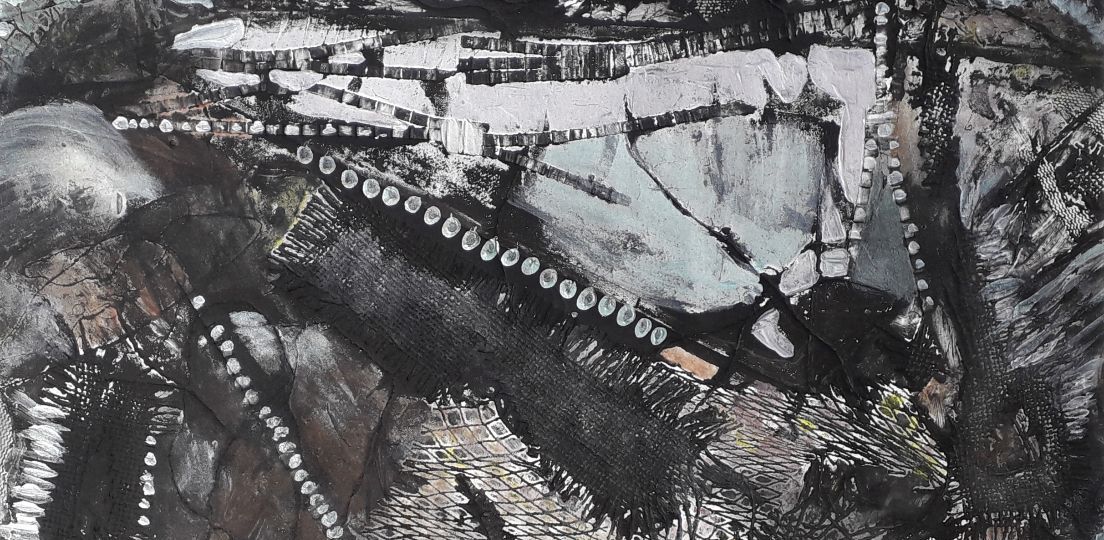 Printing has formed the basis of Liz Byrne's art work over the last year.
She combines a variety of techniques: collographs, mono prints, linocut, screen printing and further develops her printed images using acrylics pastel, pencil, inks and collage.
Her work is largely abstract and is intuitive and imaginative. Each piece is unique.
Printing is so generous with happy accidents and you have multiple copies to work further with. I much prefer to experiment and combine processes rather than produce a series of identical prints. For me it's a multilayered journey of creative discovery.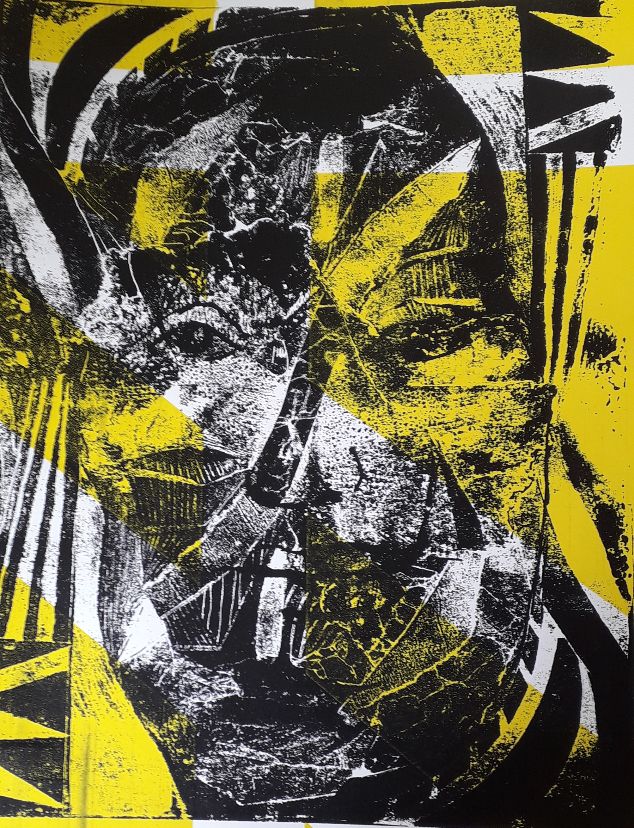 Venue: Ghaz's Skin Care & Hair
Address: 793 High Road Leytonstone  E11 4QS
Dates and times:
Monday -Saturday 10.00 am- 6.30 pm
Sunday 11.00 am – 5.30 pm
Venue accessibility: Yes
Artist's contact: liz.byrne@tiscali.co.uk