Born on the Wirral, Ceri Wilkinson moved to London to study for her B.Sc. in 1990. Returning to the capital permanently in 1997, she has called Waltham Forest her home since 2007. She currently works for a multinational computer technology corporation.
Ceri finds creativity equally exciting and meditative. Having always been passionate about making art, for the last decade she has taken an exploratory approach to cultivating a range of techniques across media. Working on location for these pieces, she aimed to capture the beauty and vibrancy of nature and the built environment in her detailed ink and watercolour sketches.
She has exhibited with Creative Bloc for the last couple of years and her works feature in private collections internationally. Having recently completed two commissions, she now welcomes further opportunities.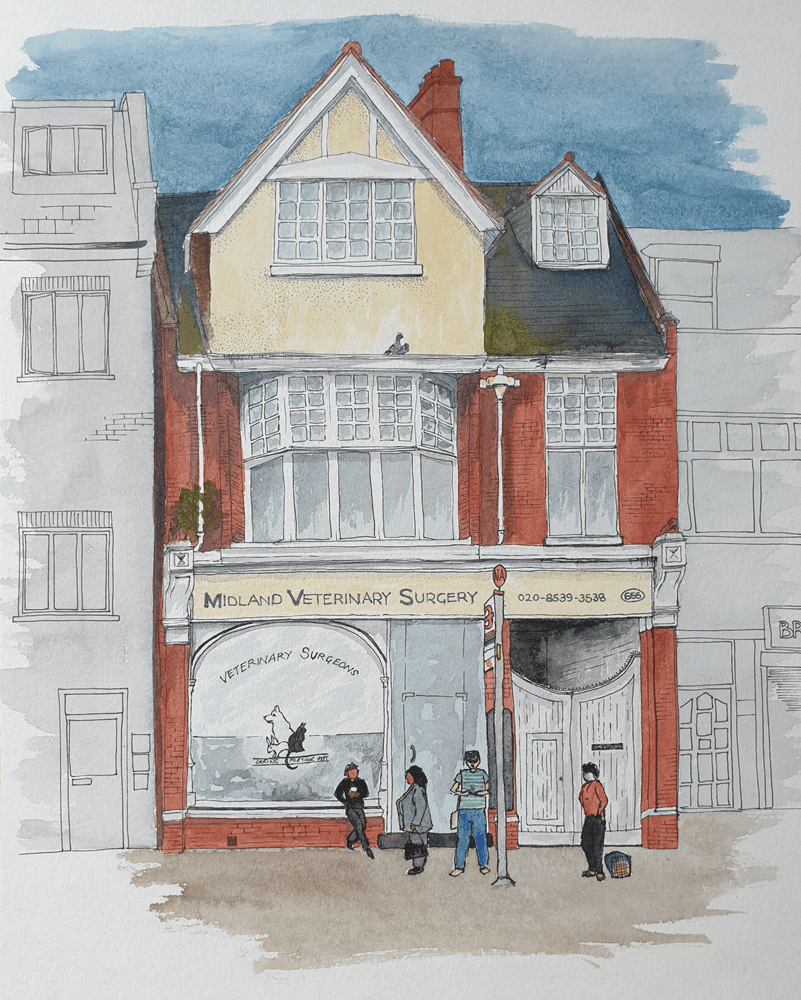 Venue: Marrakech Delight
Address: 13 Church Lane, London E11 1HG
Dates and times:
Monday to Saturday
8am – 9pm
Venue accessibility: The venue has step free access with a small ramp at the entrance
Artist's contact: https://ceriwilkinsonart.com/