Visit Narrow Yard Studios where there will be an exhibition of colourful, abstract paintings and prints in our communal meeting space. Enjoy a coffee or tea in our garden and experience how the paint is poured on horizontal canvases and allowed to ebb and flow under the forces of gravity on tilting wooden structures.
There will be the opportunity to have a go yourself and be part of a collaborative artwork.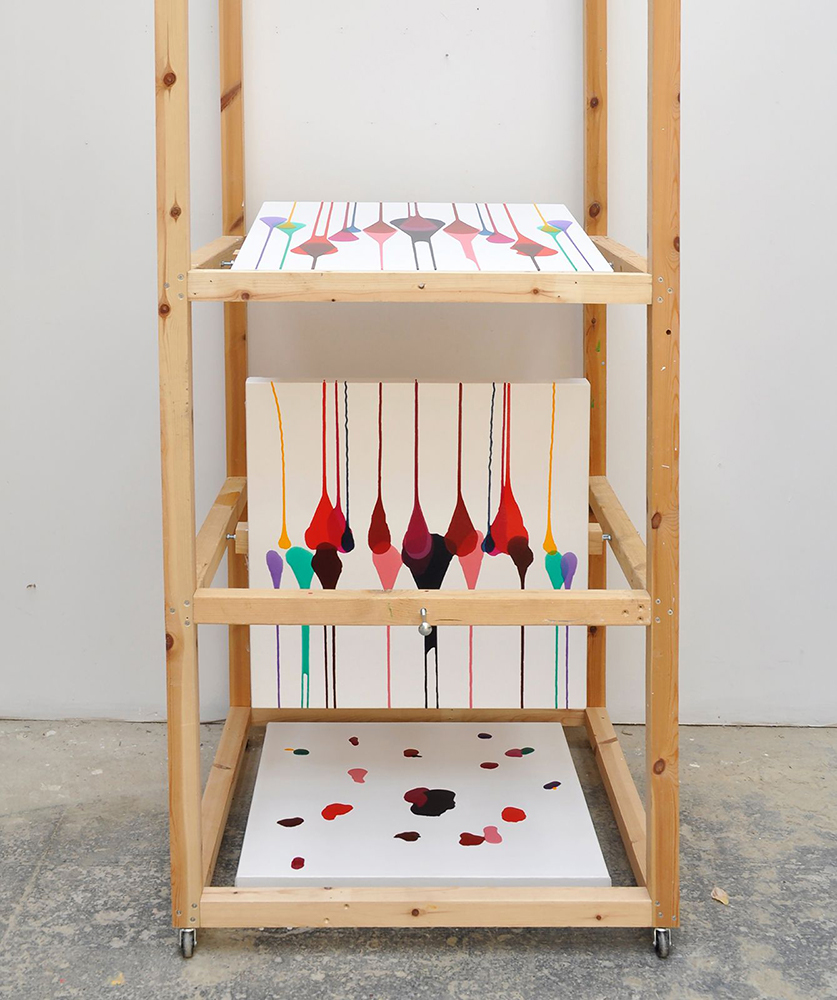 Venue: Narrow Yard Studios
Address: 20 Wilmot Road, Leyton, E10 5LU
Exhibition / Event dates and times:
Saturdays 10-5pm. Other days and times available on request.
Venue accessibility: Yes.
Artist's contact: www.sarahemilyporter.com