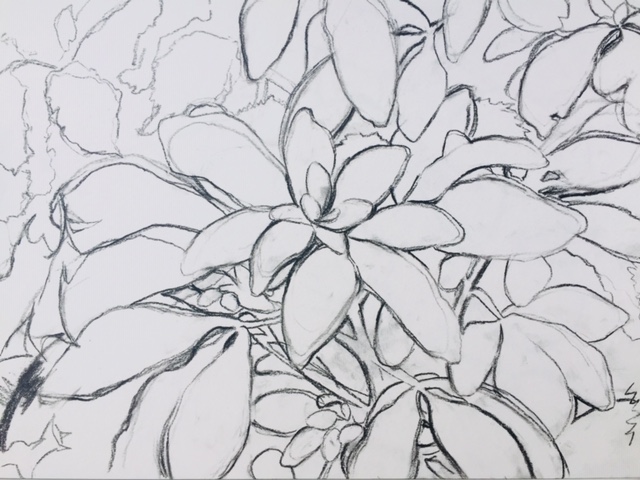 Sheila Whitaker – Makes paintings and drawings about things noticed in nature which are important to her as they evoke human life processes.
Conchita Lucas-Currie – Colour and engagement with the physicality of painting and drawing are essential motivations in her work. From the personal and figurative to more abstract spaces, places and beautiful details.
Pete Owen – 'From the back of my mind to the tip of my tongue'
Lucy Smith – Creates ceramics for gardens combining delicate modelling with strong form. Continuing her exploration of the natural world she will be presenting new ceramic structures.
Venue: The Workspace
Address: 2a Richmond Road, E11 4BA
Dates and times:
6-7th July
13-14th July
11 am – 6 pm
Events:
Venue accessibility: no
Artist's contact: lucy@lucysmith.org.uk